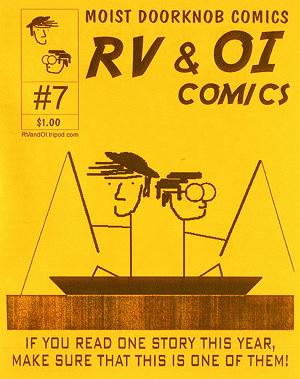 Click on image for full-sized version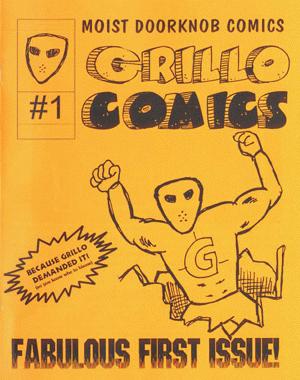 Click on image for full-sized version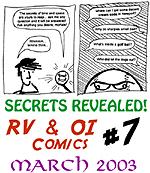 Advertisement for RV&OI Comics #7
Click on image for full-sized version
ISSUE: #7

PUBLICATION DATE: March 2003

CONTENTS: An untitled brand-new story, guest-starring Grillo.

NOTES: Bright orange cover. This issue features a special "flip book" with a bonus backup feature: Grillo Comics #1, which includes an adaptation of a strip from the Grillo Comics webpage.

COMMENTARY: The story and art for this issue have never been published anywhere else.

REVIEW: None yet.

AVAILABILITY: Currently on sale.